30 Hours Extended Provision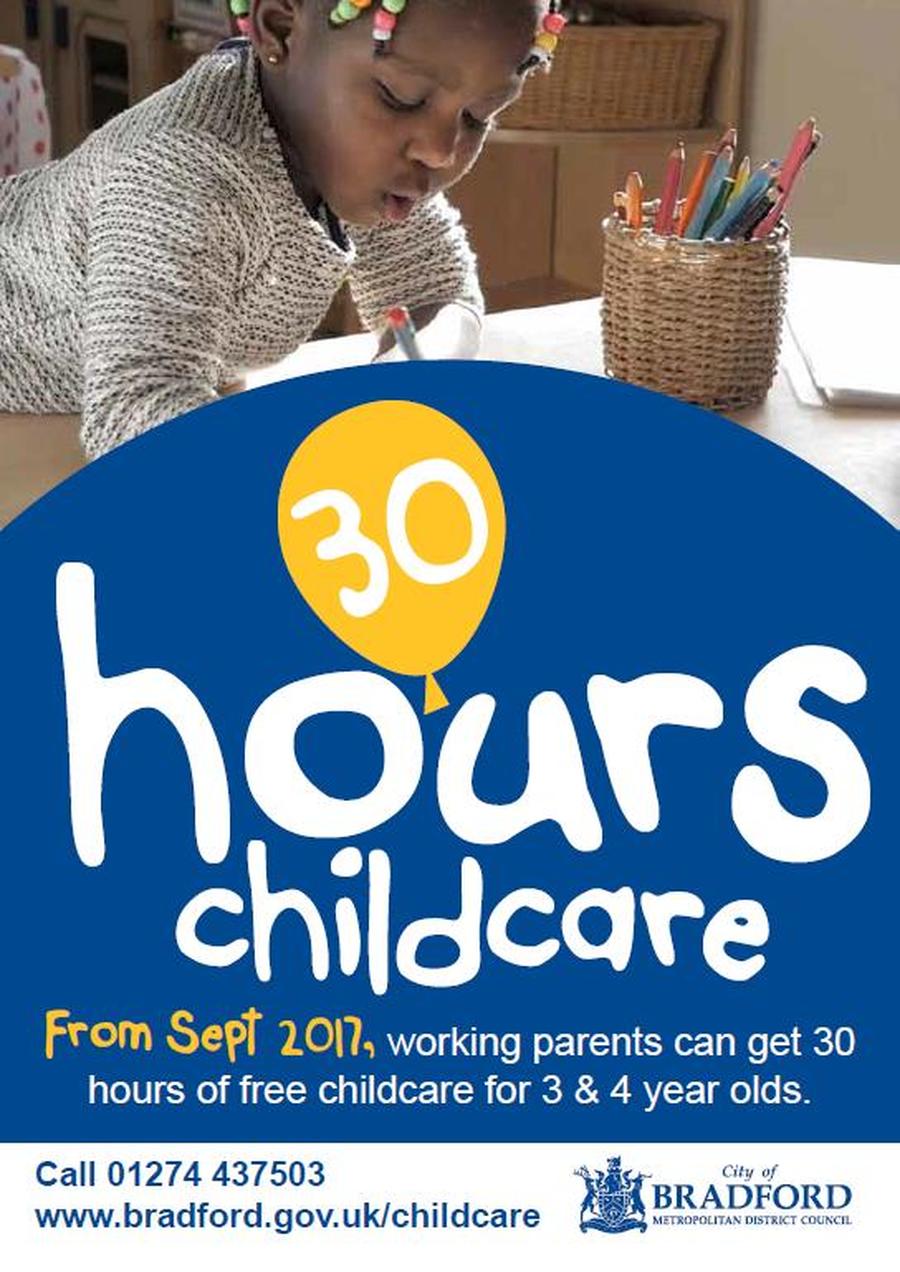 From September 2017, the Government will be introducing the extended entitlement to 30 hours free provision – an additional 15 hours a week for working parents of 3 and 4 year olds.
Hollingwood Nursery will be working in partnership with Short Circuits Care Club and other local providers to enable parents to access the 30 hours over two settings.
Hollingwood Nursery will continue to run morning (8:30 – 11:30) and afternoon (12:30 – 3:30) sessions.
The additional hours will be taken up through the partnerships with other settings.
Eligibility for the additional hours will be determined by the HMRC, not Hollingwood Primary School. To find out whether your child is eligible to access the extended hours, please visit the Childcare Choices website: https://www.childcarechoices.gov.uk/
If you are successful, you will be allocated an 11 digit eligibility code that you must give to the school office and second provider of the extended hours as soon as possible.
Bradford have produced their own flyer. For more information, you can access their website at the address below.