Elklan
In order to support our children in Year 3 to become confident language users and to assist with their organisation in school, we have introduced some simple but effective strategies within the classroom.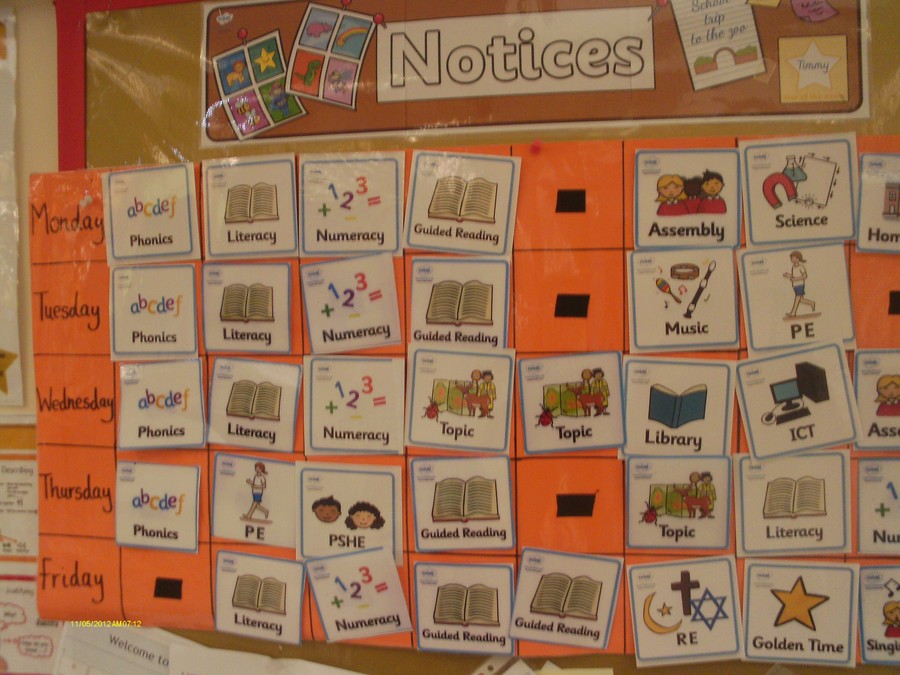 Visual Timetable above
In Year 3 we have introduced our visual timetable to help organise our week. We love checking the timetable so that we are ready each day for the lessons that await us.