PCSO Visit
The Police Community Support Officer visited Year 5 to talk to us about keeping ourselves safe online. He talked to the children about age appropriate games and sites and how to ensure that no personal information is given out online.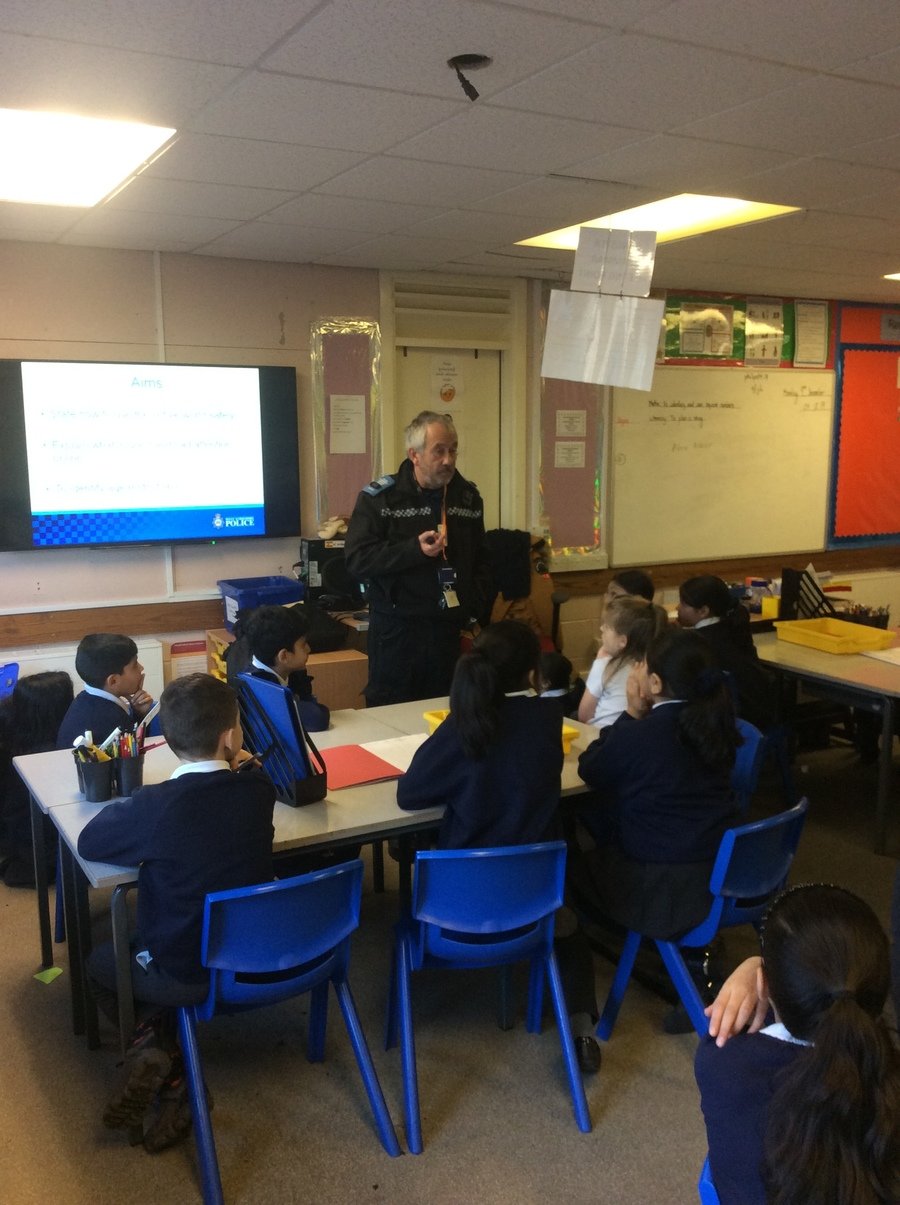 Road Safety
The Road Safety Team worked with us to develop our understanding about road safety and how to keep ourselves safe on the road. They demonstrated how to cross the road safely and reminded us about keeping ourselves visible especially in the winter time.
Science Live
We were extremely lucky to have the Royal Institute and Dr Nate put on a spectacular science show. Children and staff were enthralled by the amazing experiments. We thoroughly enjoyed ourselves.
NSPCC
The NSPCC came to visit us in school. They talked to the children about speaking out when things are not ok.
Thackray Visit
Year 5 had a visit from Thackray Museum. They learnt what it was like to be a child in Victorian times and took on the role of Victorian characters and the things they would have done.
Heritage Week
This week we have taken part in Heritage Week and spent some time learning about our local area. Our focus in Year 5 was Hollingwood Lane. In particular, Prospect House. We were lucky enough to get permission from the owners to visit the house and have a tour. It really helped bring the topic to life and the children really enjoyed it.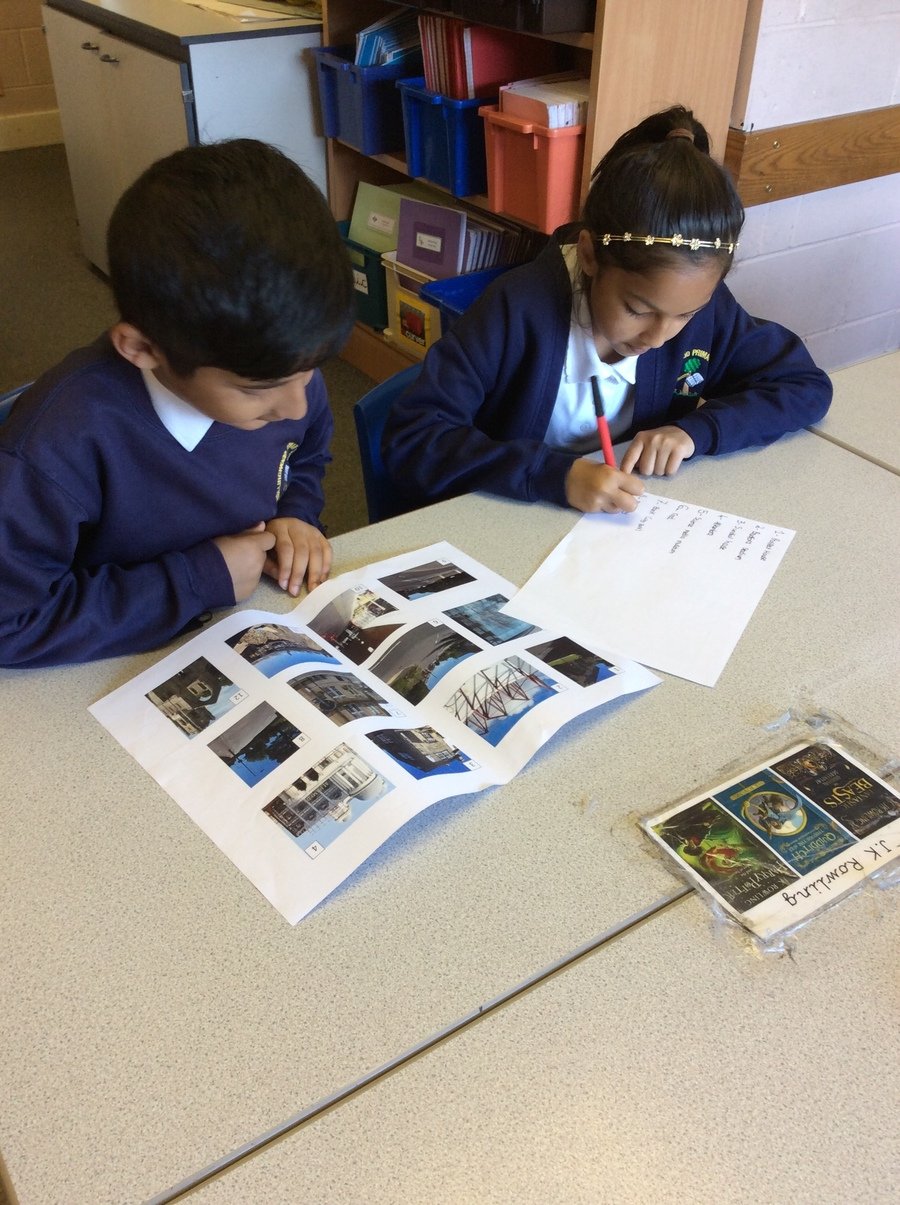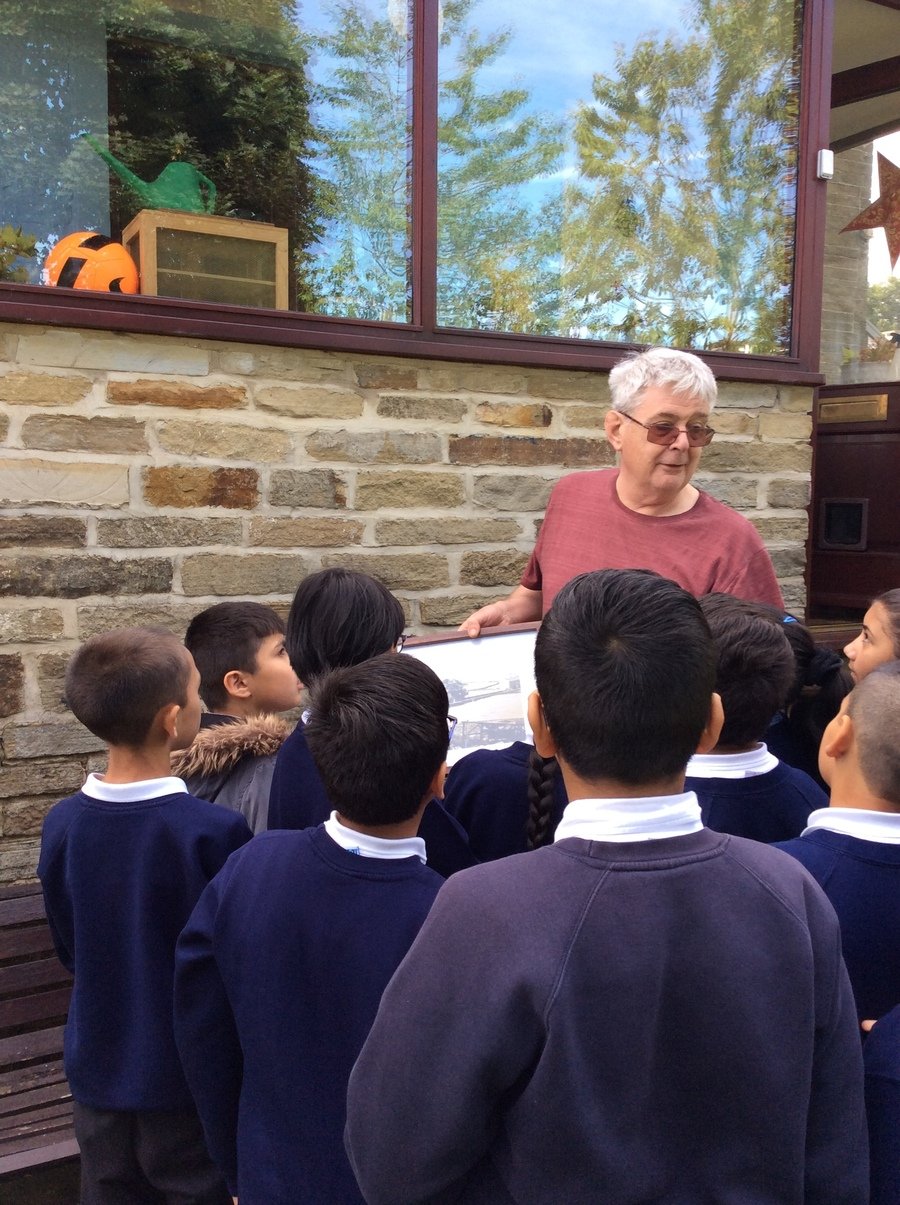 Visit to Bradford University
On Tuesday, Year 5 visited the Bradford Literature Festival at Bradford University. The theme of the day was Science. We all had great fun and we were entertained by Sublime Science and a Science rapper. In the afternoon, we listened to a speech from the author Andrea Mills - about one of her more recent books.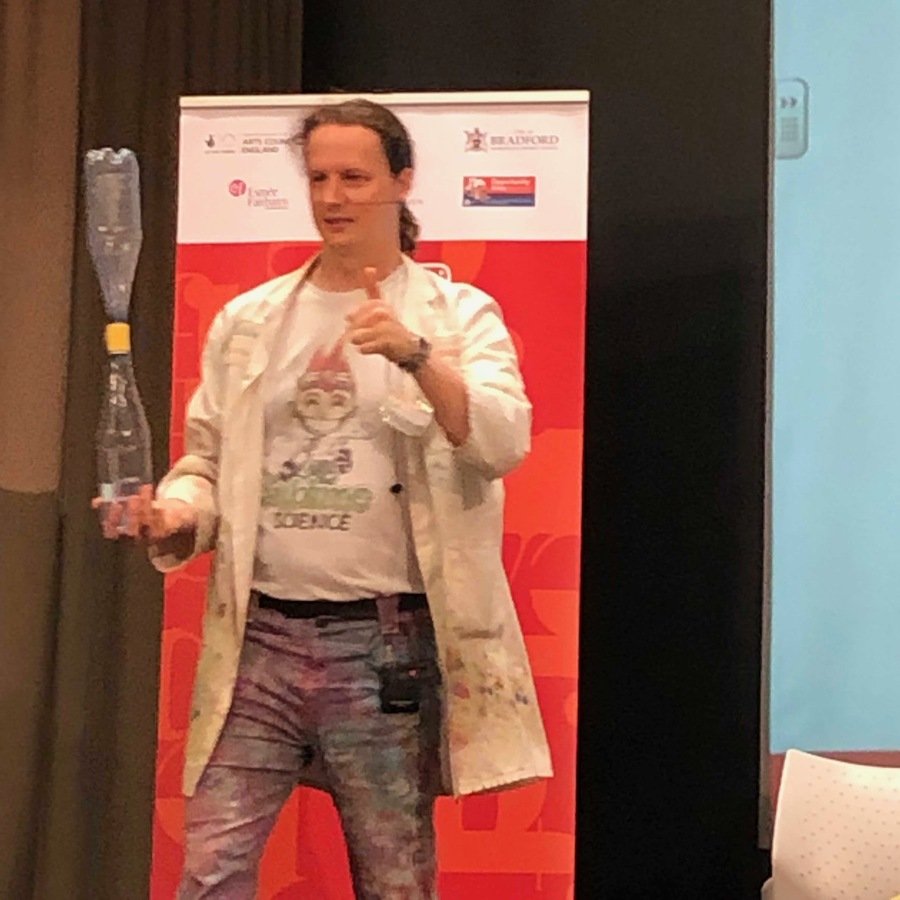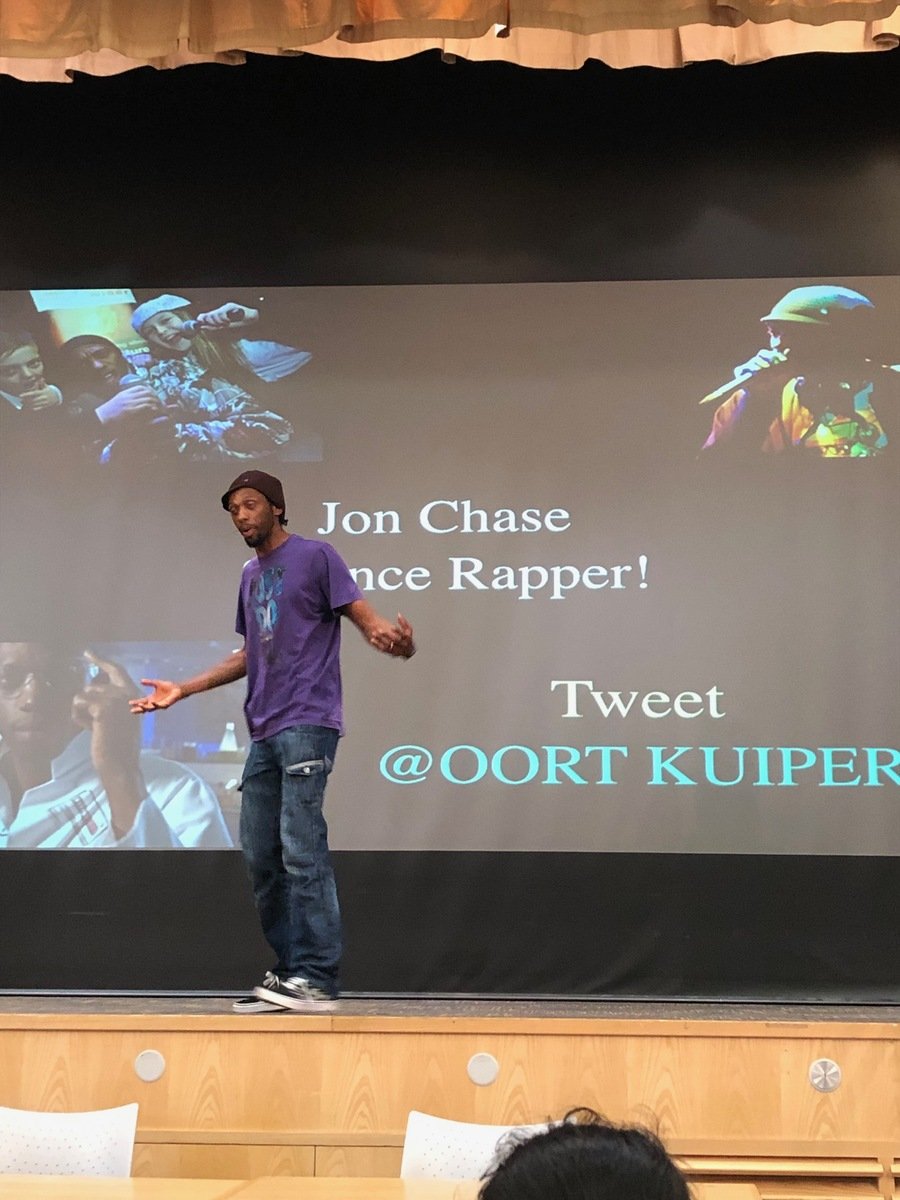 Money Week
This week the children took part in Money Week. They have been planning for the 'Fiver' challenge. This involves the year group producing a stall to sell items that have only cost £5 to make. They will be in competition with the rest of the school to see who can make the most profit. They have produced money based board games which they really enjoyed. The children have also learnt about: earning, spending, saving and donating.
Great British Spring Clean.
All children at Hollingwood took part in the clean up. Year 5 cleaned up Underhill Lane and the snicket nearby. We were shocked by how much rubbish there was. We collected lots of bags of rubbish.
World Book Day
On World Book Day the children came in to class to find that their chairs had disappeared. They soon found letters from their chairs explaining why they had resigned from the classroom. The children then had to respond by writing a letter back to the chairs in the hope that they would return. After break, some chairs did return. Others didn't! The children then spent the rest of the morning transforming potatoes into their favourite book characters. Fun was had by all!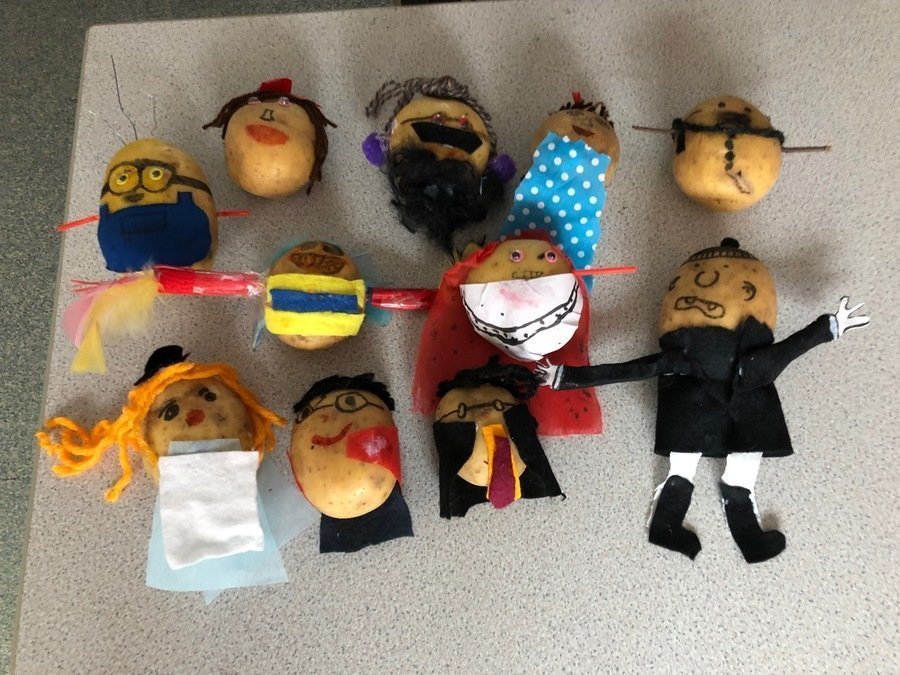 Escape Room
A problem solving maths company came into school to visit Year 5. They were challenged in groups to get into a box using mathematical clues to work out combinations to different padlocks. The children had a limited time to solve it and out of 8 groups only one group managed it in 49 minutes and 3 seconds. It was wonderful to see the resilience and team work that Year 5 showed. Well done Year 5!
Science
The children in Year 5 took part in a science experiment this week. They were challenged to make a pod for an egg and a parachute to help the egg survive from a fall from on top of the playground shelter. The children were learning about the importance of air resistance. They soon discovered that their parachutes did not create enough air resistance as we had lots of smashed and cracked eggs.
Science Day
Today, KS2 took part in a Star Wars themed Science day which was delivered by Students from Bradford College. Year 5 thoroughly enjoyed the experiments and were all engaged and well behaved.
Visit from the Fire Brigade
The Fire Brigade came to visit Year 5. They talked to the children about fire safety and the importance of having a fire plan for the house in case of an emergency. They also talked about the importance of wearing a seat belt.
Aladdin
Year 5 were lucky enough to secure tickets to see the pantomime in Bradford this January. We took advantage of a £5 a ticket deal that was made available to schools. The trip was a great success, all the children were a credit to the school and their behaviour was impeccable. It was wonderful to take the children to the theatre and witness the sheer awe and excitement on their faces. Great fun was had by the children and the adults alike and we very much hope this opportunity may be available to us again next year.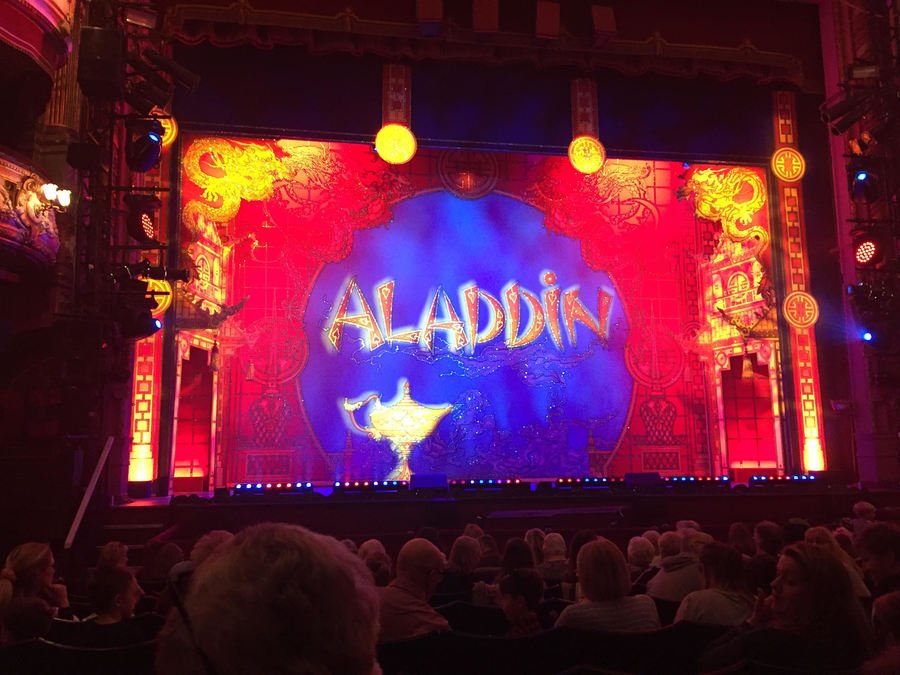 Miss Connection came into school to talk to Year 5 about the importance of keeping our drains clean. The children were very engaged in the session and remembered lots of the tips they were taught during the session. They certainly remembered that, only rain goes down the drain! The children were given a ten point plan poster to bring home, giving tips on how to keep our drains and rivers clean from pollution.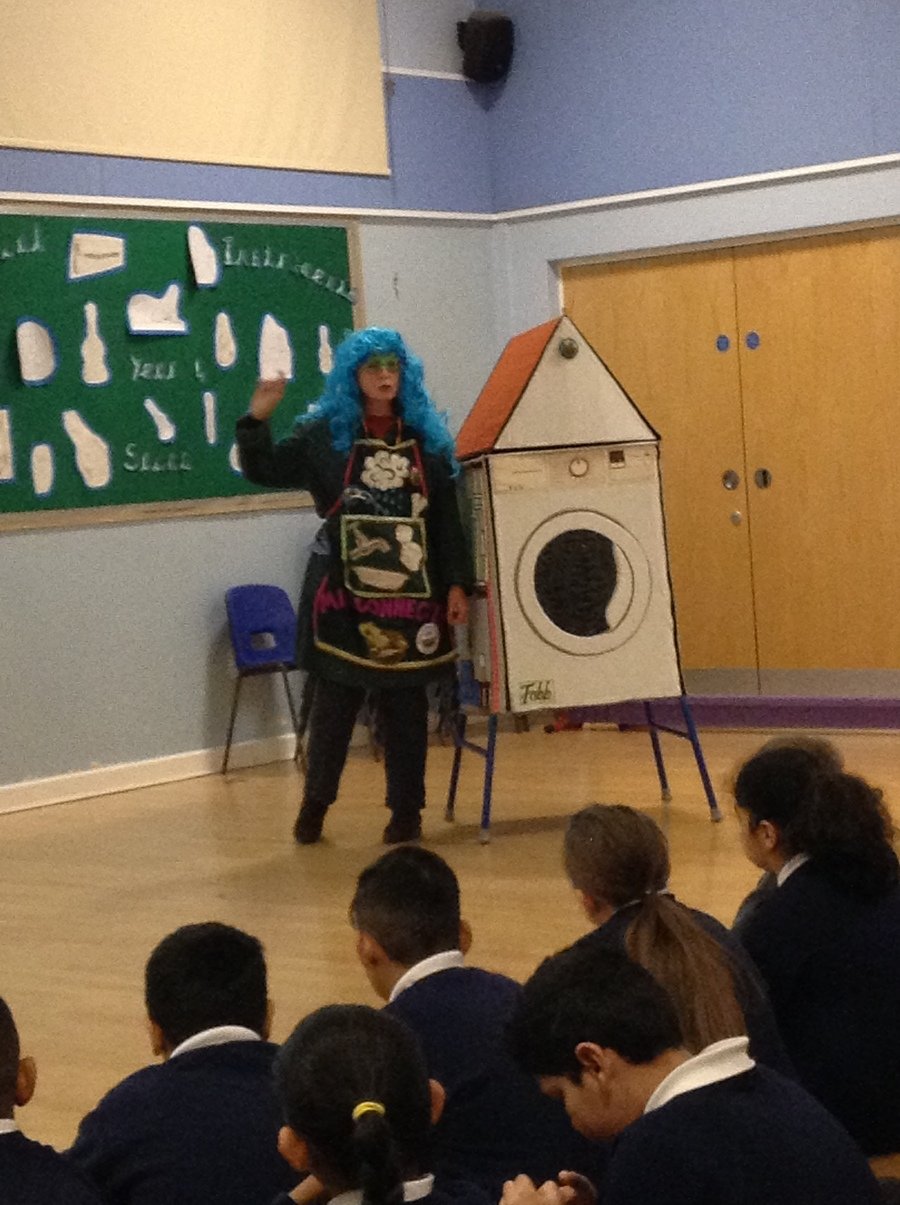 Year 5 had a visit from the PCSOs from West Yorkshire Police. They came to school to talk to the children about staying safe online. There were lots of very important messages in the lessons.

On last Friday of half term we had Big Arts Day. During the day we did lots of art with our class and our parents came in to enjoy art with us as well. Our topic this year was remembrance as this year marks 100 year since the end of World War 1.